Build Your First App Educator Notes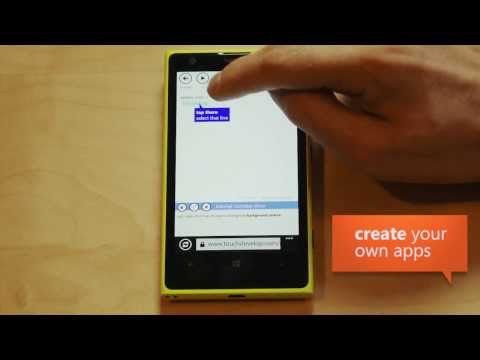 teacher training
The best way to train yourself at running the event is to go through the activities on your own.
Each activity can also be printed with the complete list of steps for further review.
logistics checklist
1) Devices
Use the student's personal phones: Phones are cool, fashionable and powerful! Coding on a phone is cooler than on a laptop!
TouchDevelop runs on phones, tablets and desktop, with or without touch, with or without a mouse: iPhone, iPad, Android phone and tablets, Windows Phone 8, Windows desktops, laptops and tablets, Linux and Mac.
Each student should have access to a device running TouchDevelop. We do not recommend more than 2 students per device.
2) WiFi
Make sure your WiFi is connected to internet and can access the following web sites:
3) Create a class group (recommend)
A group provides a message board
allows you to track the progress of students in their interactive tutorials
4) Raffle tickets and prizes (recommended)
Reward the student progress with raffle tickets to keep them engaged. Tutorials have clear trophy checkpoints that you can use to give away raffle tickets.
Give away lots of cheap prizes (candy works great!).
5) Music (recommended)
We recommend to play the latest hits (loudly) while the students are coding. It creates an playful athmosphere and makes the entire experience more enjoyable for all the students.
Several web sites allow to stream music but beware that they might be blocked on your network.
troubleshooting
As much as possible, TouchDevelop will try to diagnose problems and provide specific instructions to fix them. Here are a couple tricks that might help:
make sure the device time and date are correct
try refreshing the page
try clearing the data in the browser and disabling private mode.
demos
If you have a document camera, project device screens directly.
When your students complete an activity, they can publish their work to the cloud. After publishing, their script will receive a unique script id.
Once you have a student script id,
go the hub
tap see more
type the script id
tap run to launch the demo
follow up
After your hour of code, you will plenty of material to continue learning about coding. Here are some good places to start:
courses written by other educators
book as a reference manual
browse the scripts that other users have written!
---